I have been inundated with e-maila nd PMs from this board but I haven't been too well the last couple of days and have not answered any yet. However I will respond to you all tomorrow. Here are a few pics before I go to bed.

This is definately 1932-3 by the hair styles. Don't know the venue. It may be the Majestic but it looks a bit like the La Strada. Was that open then? On the right is M. Alexander then Peggy Brown. Behind her is the General Manager, Mr. Walmsley.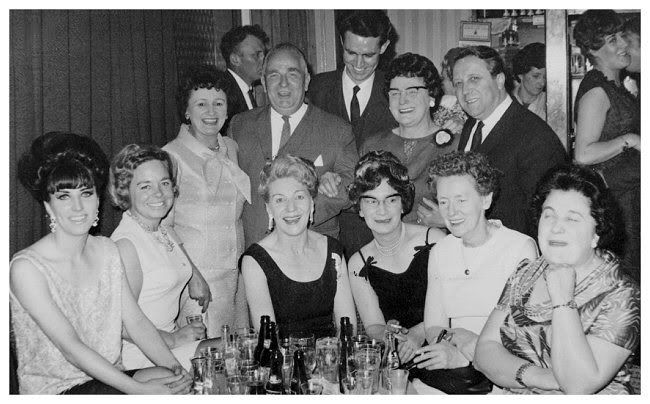 c1950s. I know the chap at the back next to the blonde lady, but cannot recall his name. Peggy Brown second from the right, and third from the left is Betty Ward.
South Shields Squadronnaires Jazz Band is marked en route to the Bents Park. c1970s
Peter's Stores bites the dust. Have a look at the pile that has replaced that quite substantial building
#
Tidying up another demolished building. The Savoy I think. The Congregational Church on the left, was to meet the same fate soon afterwards. And is the area any better now?