1981/82. A gas explosion destroyed this house, in So Eldon St entirely.
A view towards St Mary's Church. Shops are on the left. As you can see So Eldon St. was closed.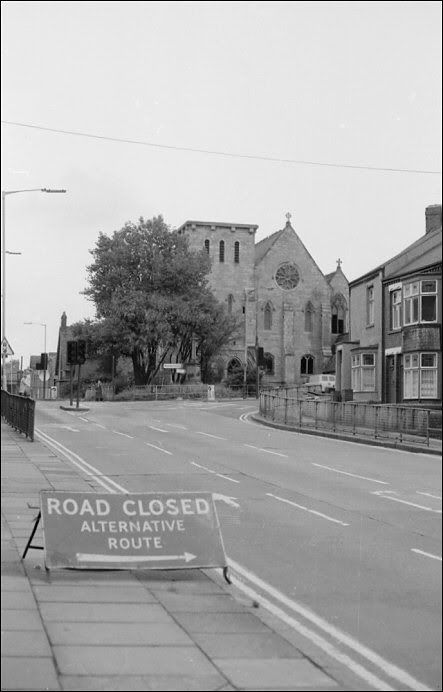 This is a view past the church and under the rail bridge. That fence on the right is interesting. You would find them all over the town. The Deans Estate and parts of the Sutton Trust Estate. They were pre-war, cast concrete and reinforced I think. They were pink and typically 1930s in design.