Just for a change of pace. Let me take you on a little tour of NZ.

We recently went on a cruise there, leaving from Melbourne. Very lucky with the weather, beautiful, sunny days all the way! Almost, anyway!
First stop, Auckland.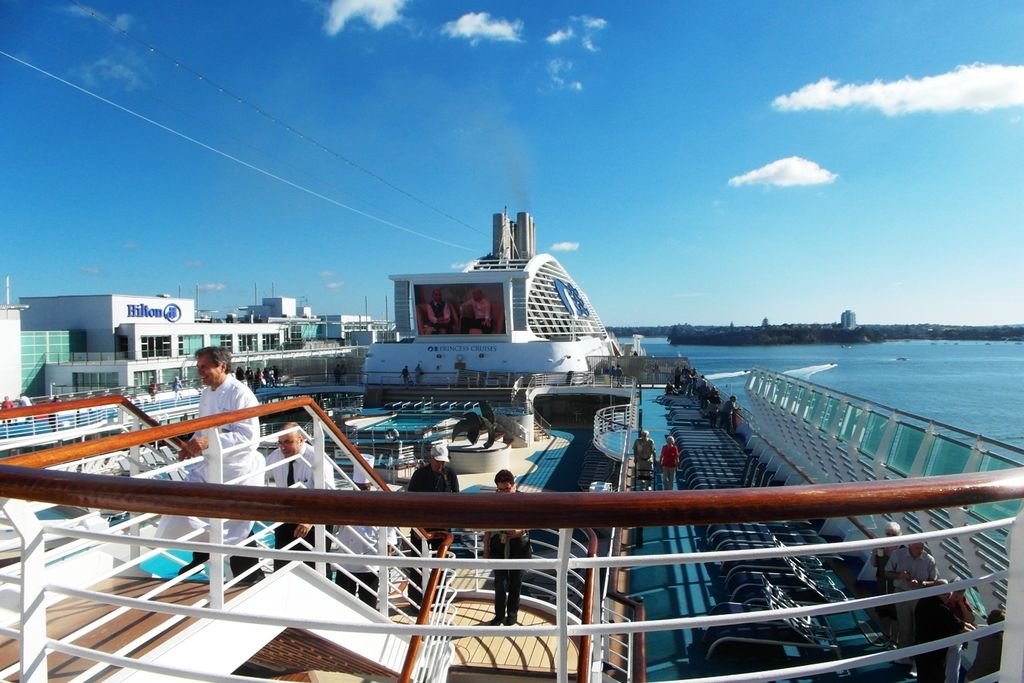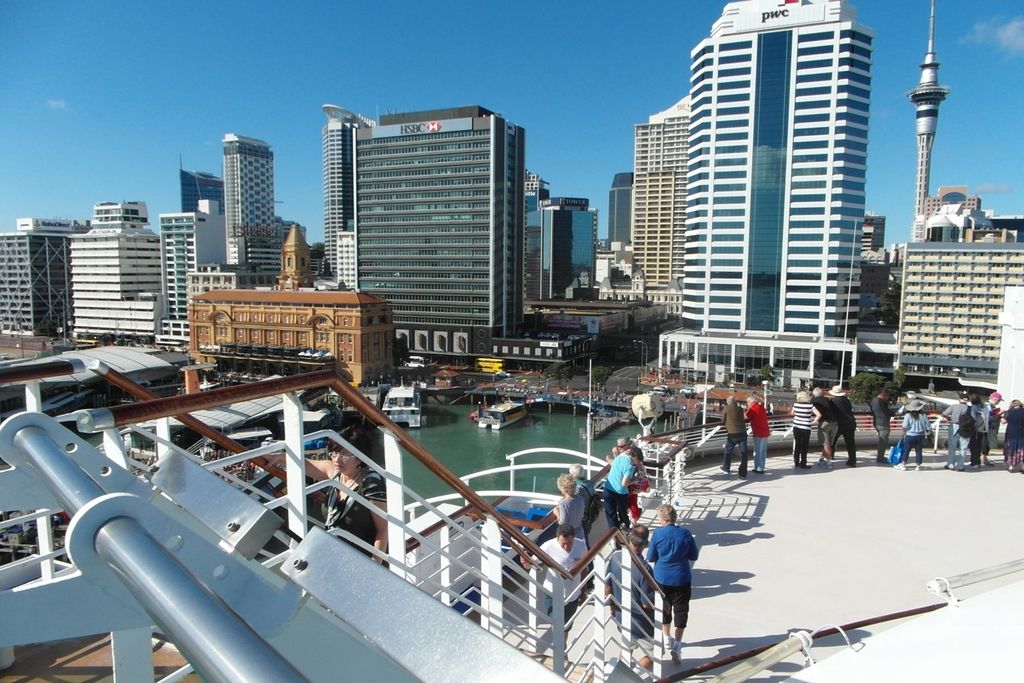 This is Global's home town and I couldn't help thinking of him as we sailed in. All familiar territory here as we have been to NZ before and spent a bit of time in Auckland.
Here's their main tourist building, Sky Tower. It's an easy walk from the pier. My sister in law & her husband were with us. He is in a mobility scooter but had no trouble getting around Auckland.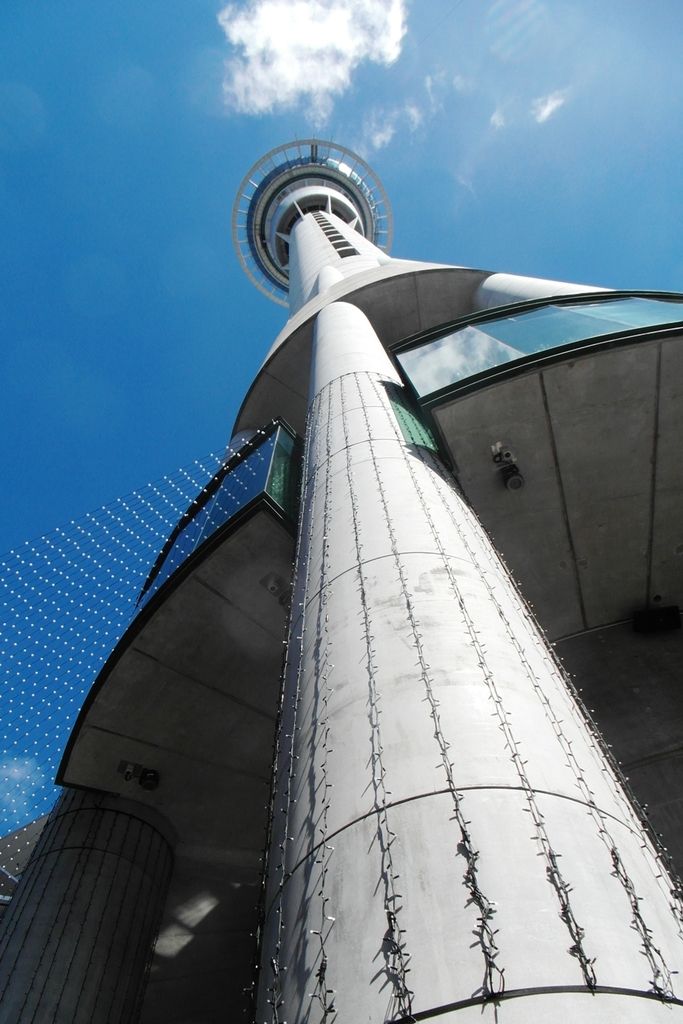 And the view from the top: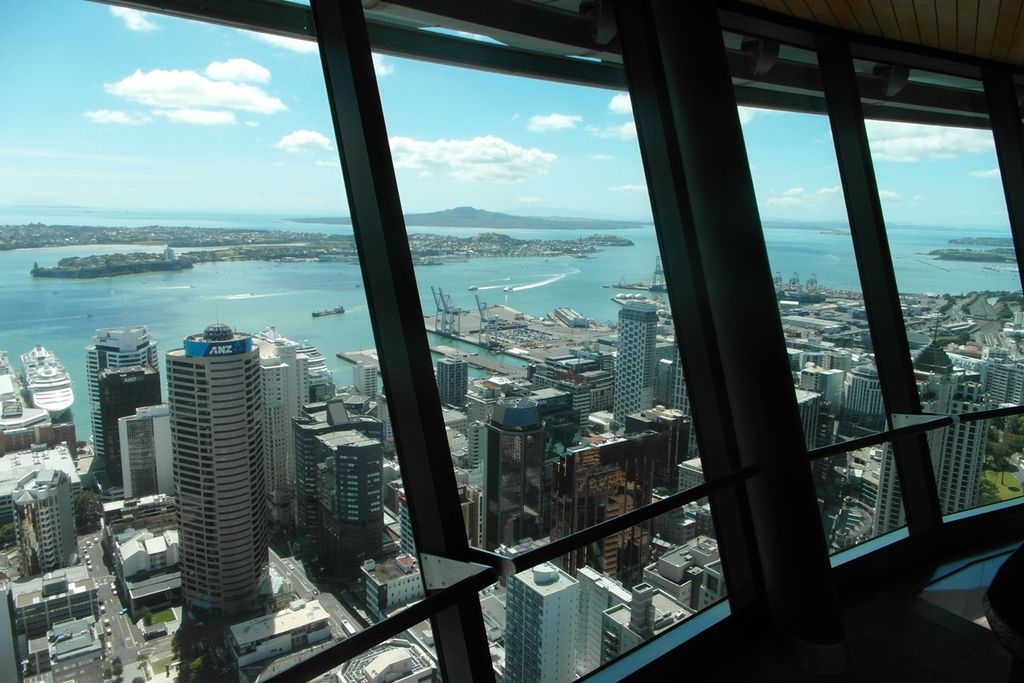 --------------------
On to Tauranga, where we went to Rotorua, which is about an hour away.
Rotorua has all these boiling mud spots and geysers & thermal stuff happening. Not sure I would want to live there, where anything could pop up in your back yard & sometimes does, but it is an interesting place to visit.
We were at Wai-O-Tapu.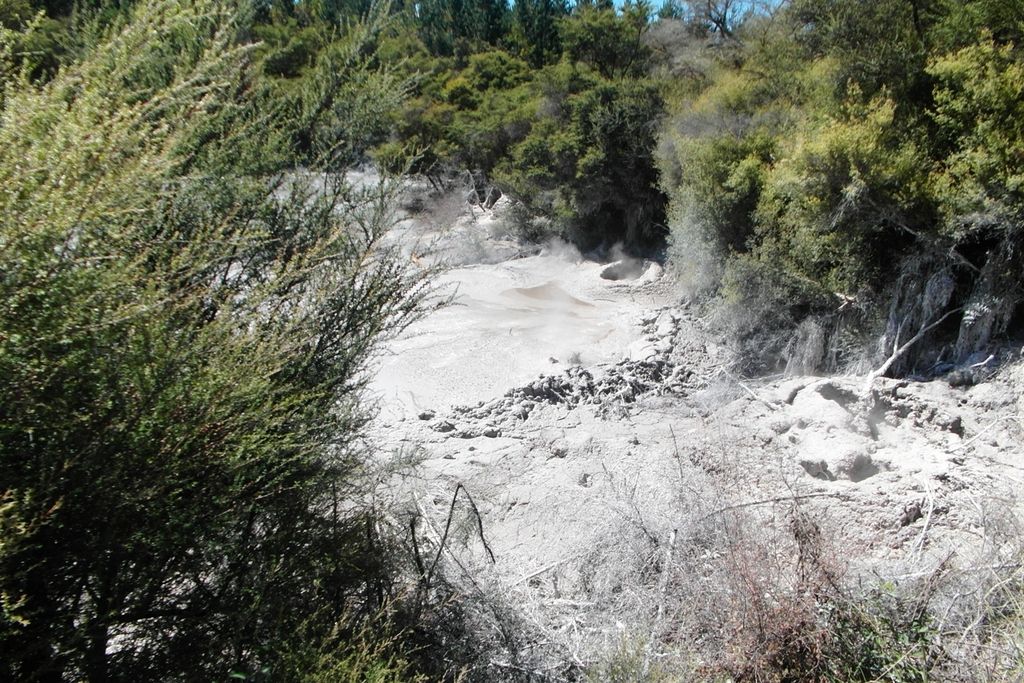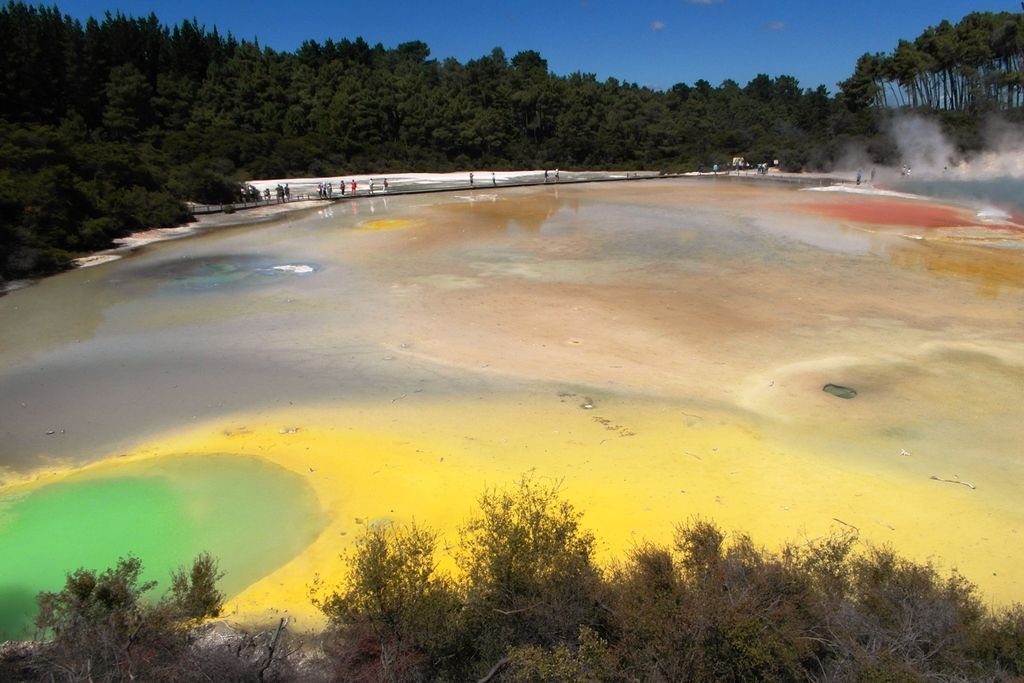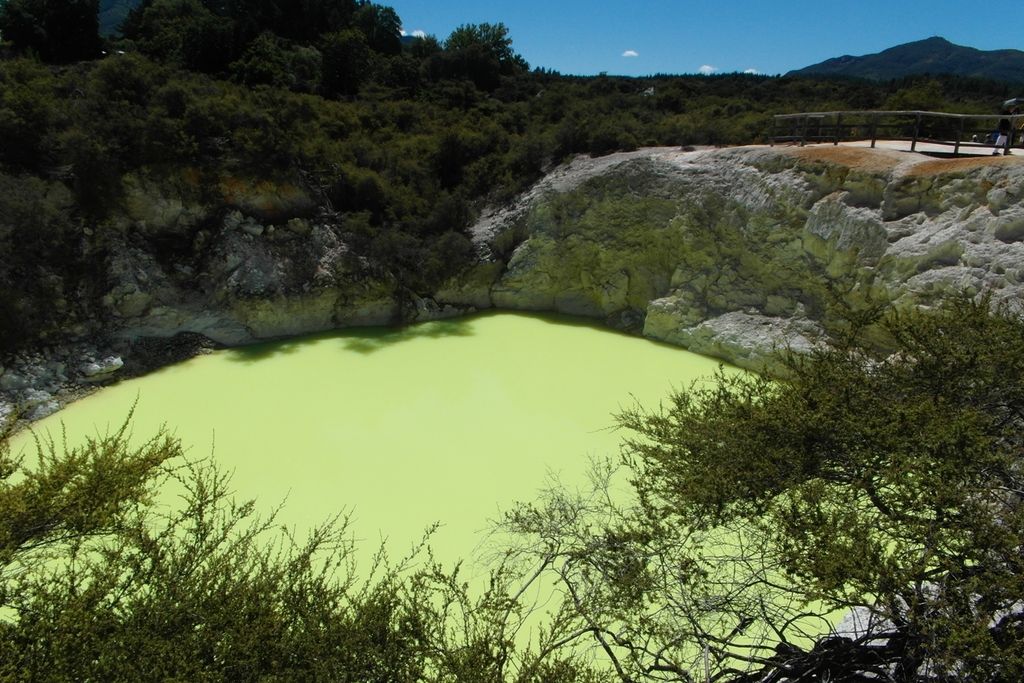 -------------------------------------------------
Napier.
I hadn't been here before & was really looking forward to it. Napier was destroyed in an earthquake in the early 1930s and the young architects of the town were given the task of designing all the new buildings. The popular design of the time was art deco, so that is what they went with and Napier is now one of the biggest art deco cities in the world. Shops, homes, factories. If you like art deco style, you should visit Napier!!
It's a great little town, I loved it! It's got a vibe.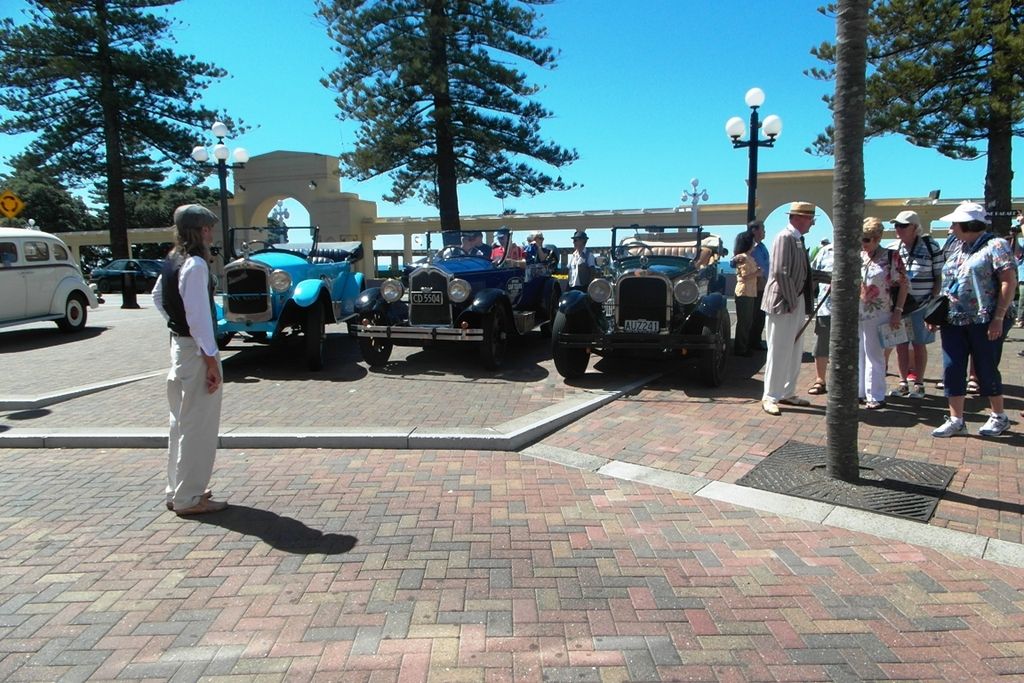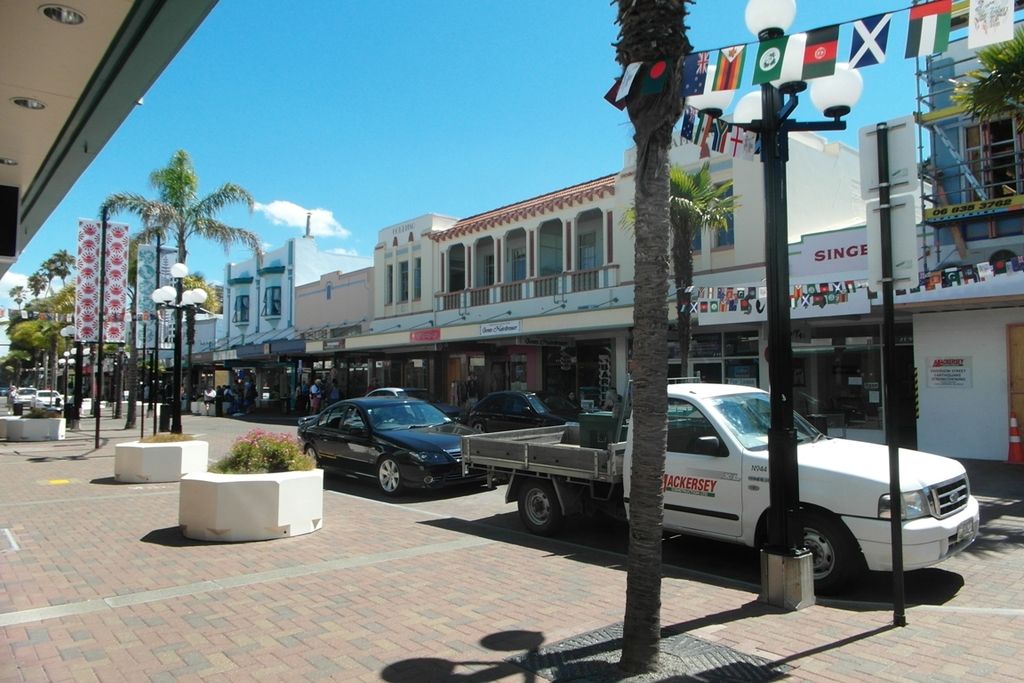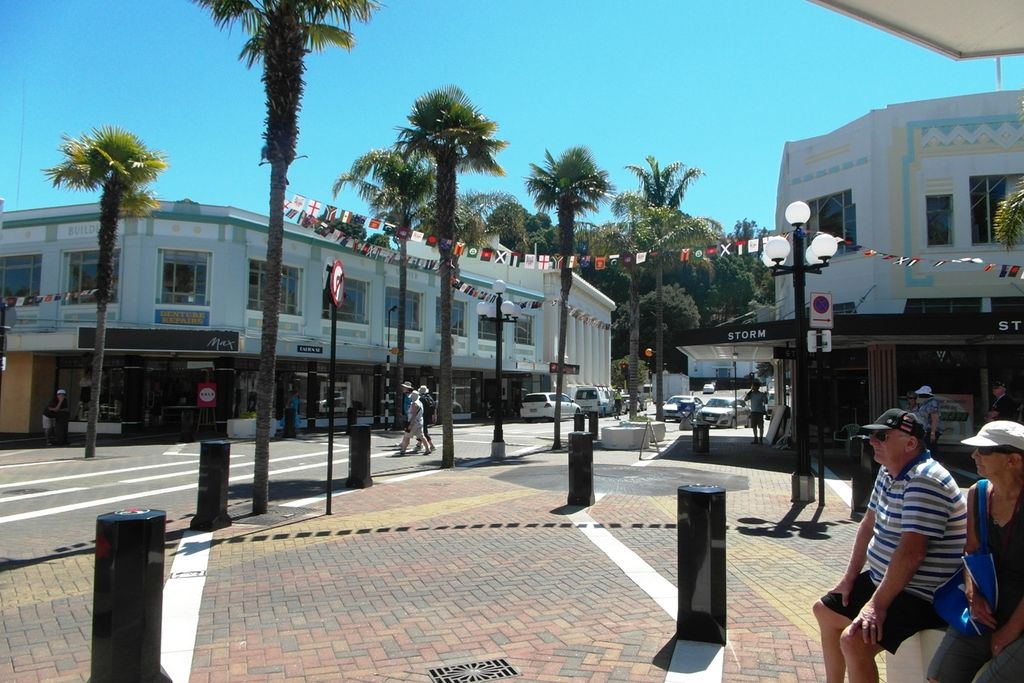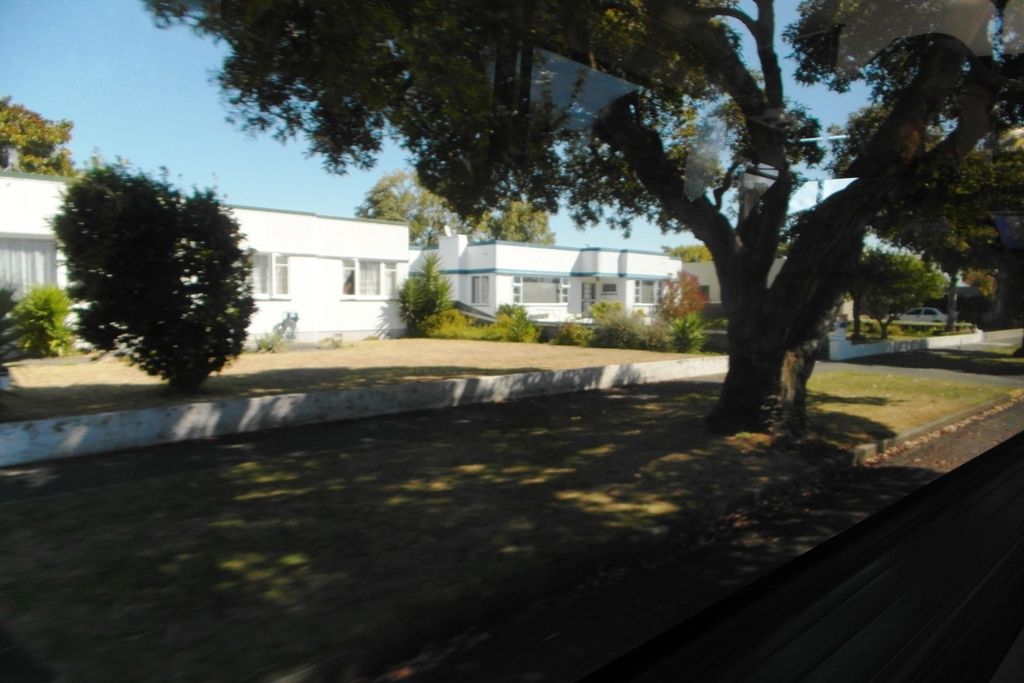 And here is their oldest church. I saw it open so wandered over and the lovely lady inside told me its history. It was one of the only buildings not destroyed in the earthquake.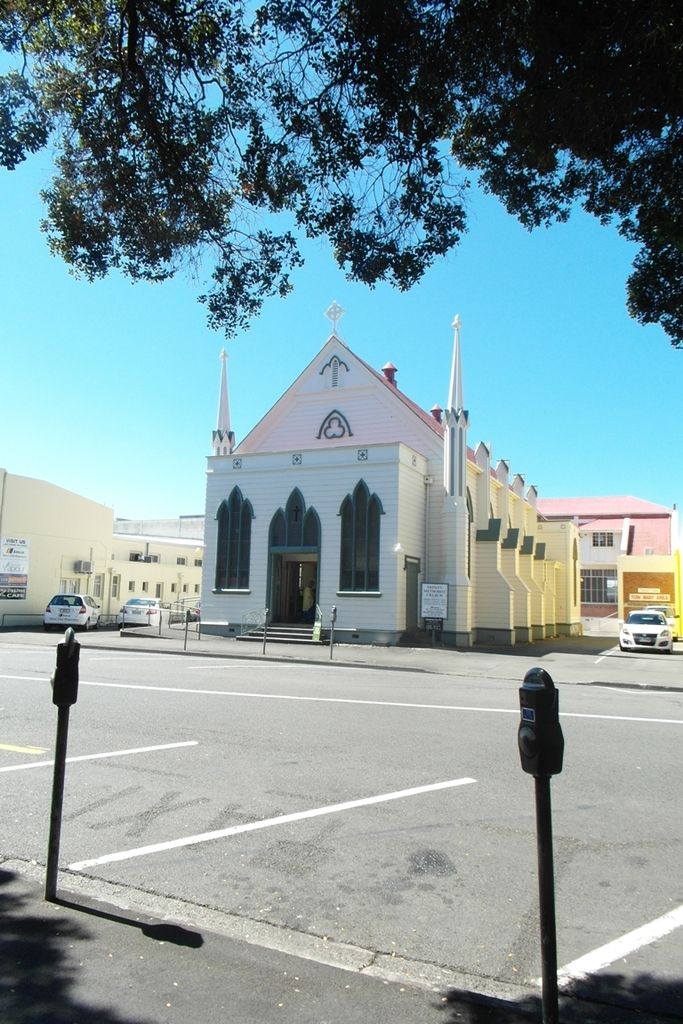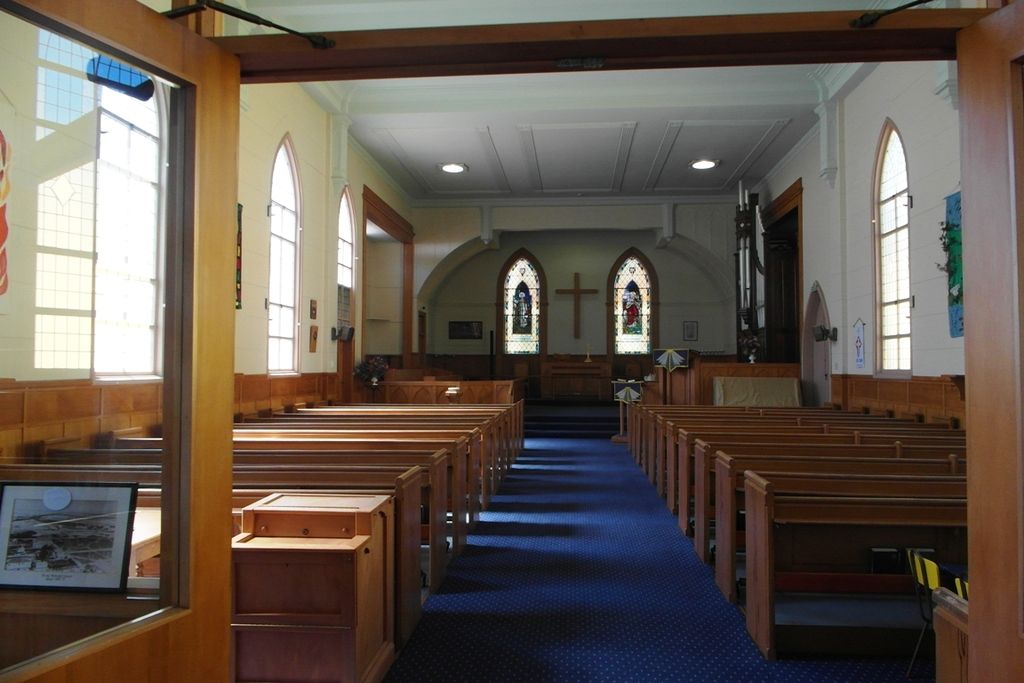 And if you happened to be there on New year's eve and standing here, you would be one of the first in the world to see the sunrise.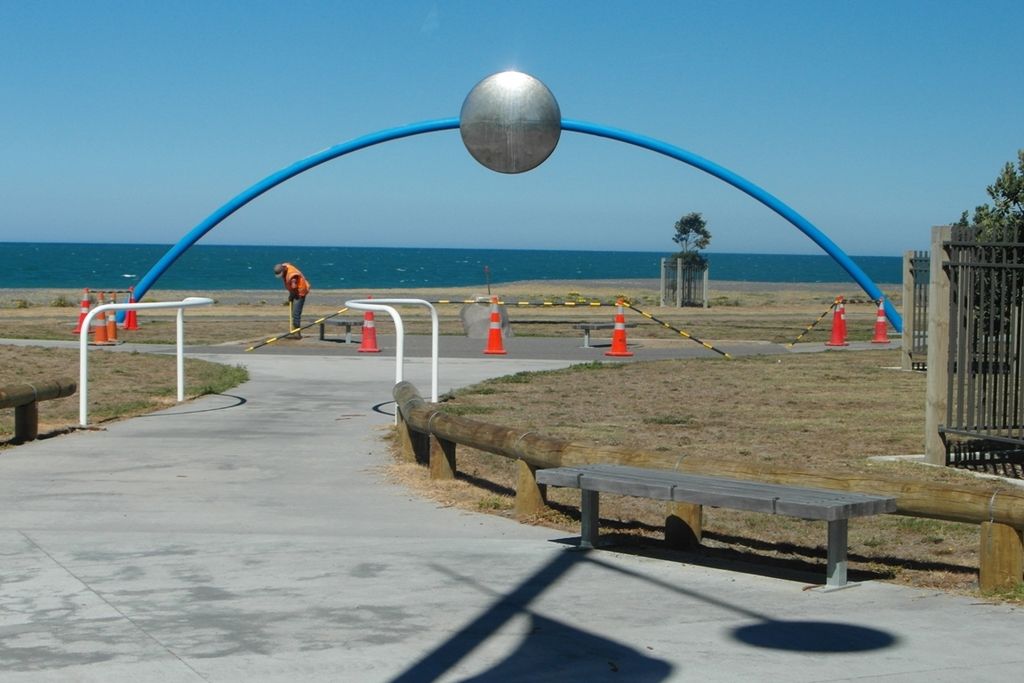 ------------------------------------------
On to Wellington.
I could have this part mixed up but I think it was Wellington where I saw pilots taking us in.

I took these photos for our very own Pilot here on the boards.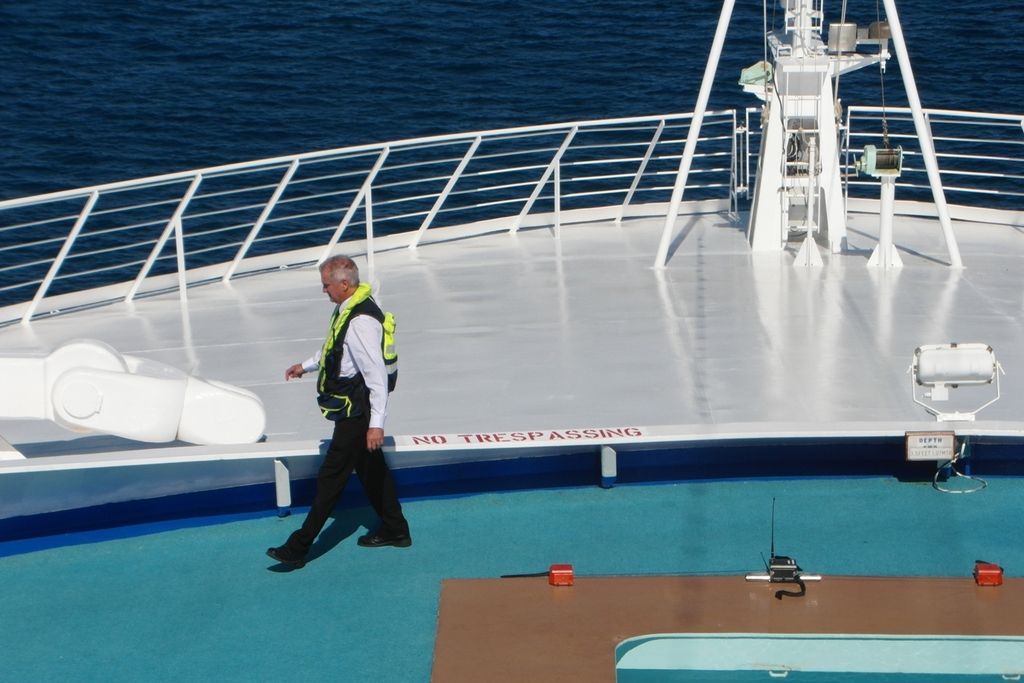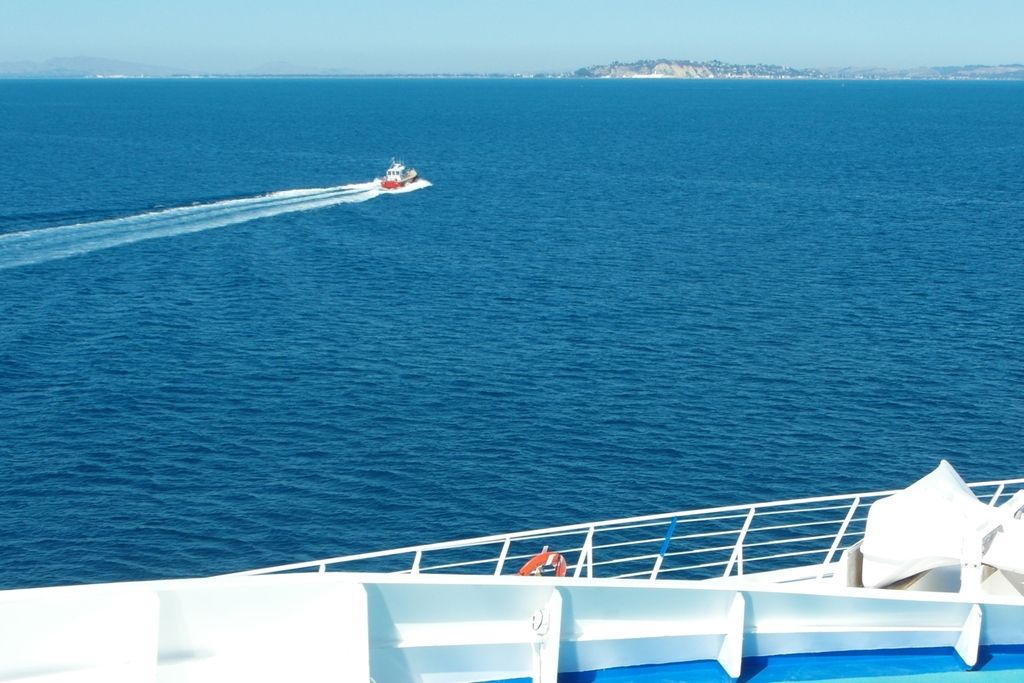 It was really interesting as the ship was moving and there was a dredger very close to the front of the ship, yet the tugs were able to turn the ship around and I think it went backwards into the port.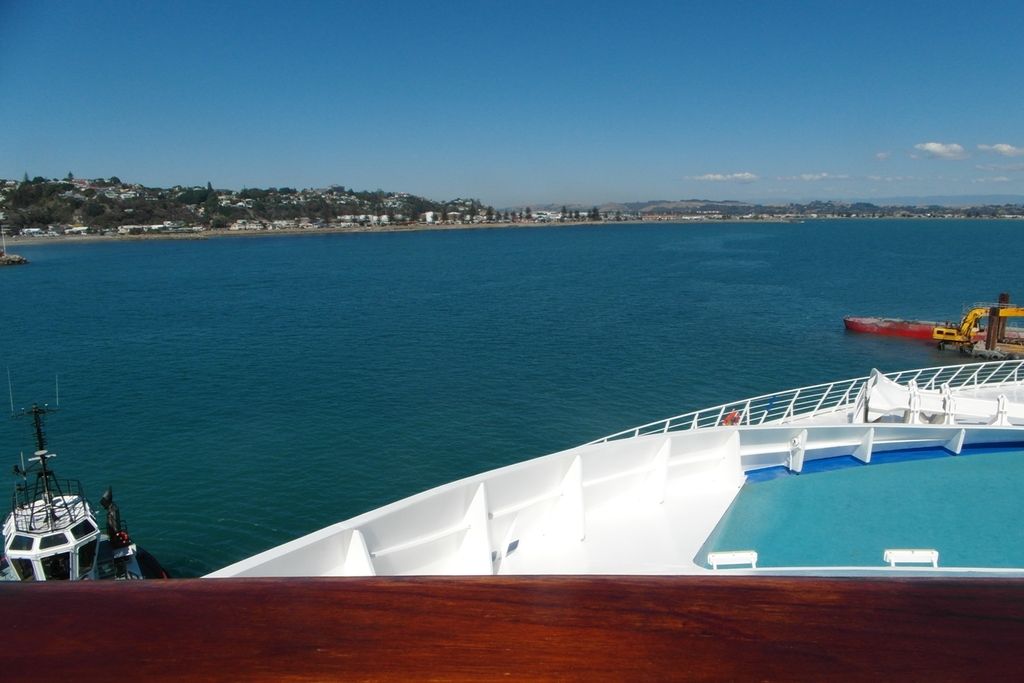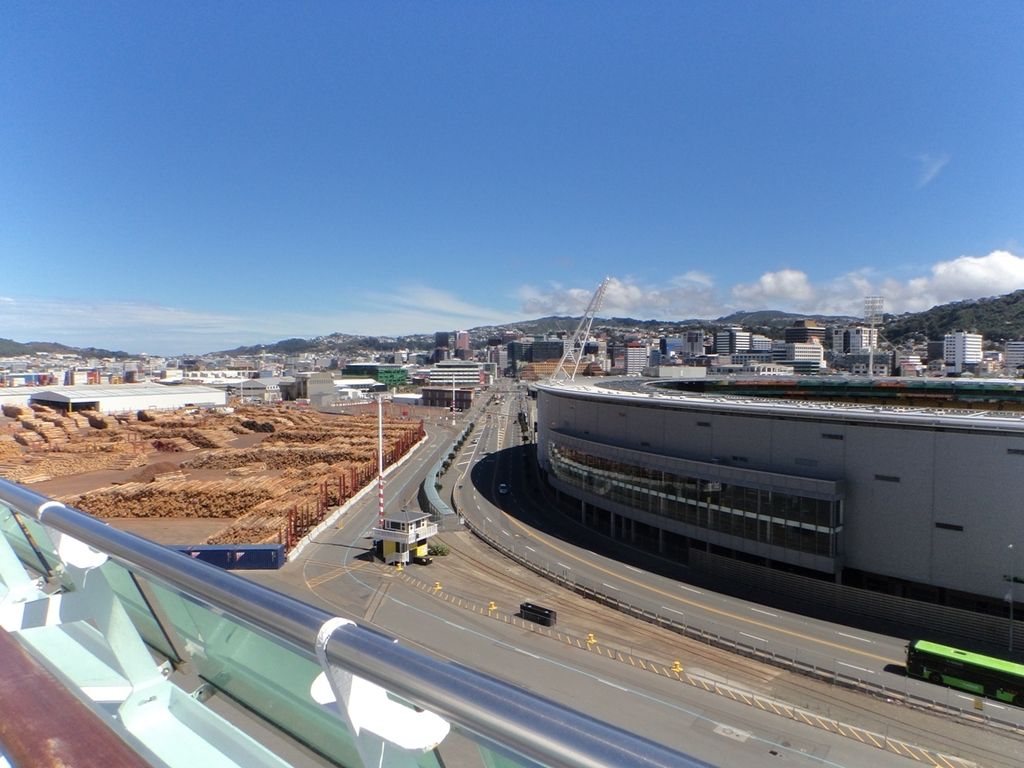 The wood you see piled up there was typical at a lot of the ports. NZ has a big wood chipping industry, from what I can make out. This photo is from the ship, we walked along that road and it led straight into town. easy 25 min walk.
--------------------------
Akaroa.
What a great little place. I hadn't been there before. It is a French influenced town. Loved it.
It was the only place where we had to catch a tender to the pier.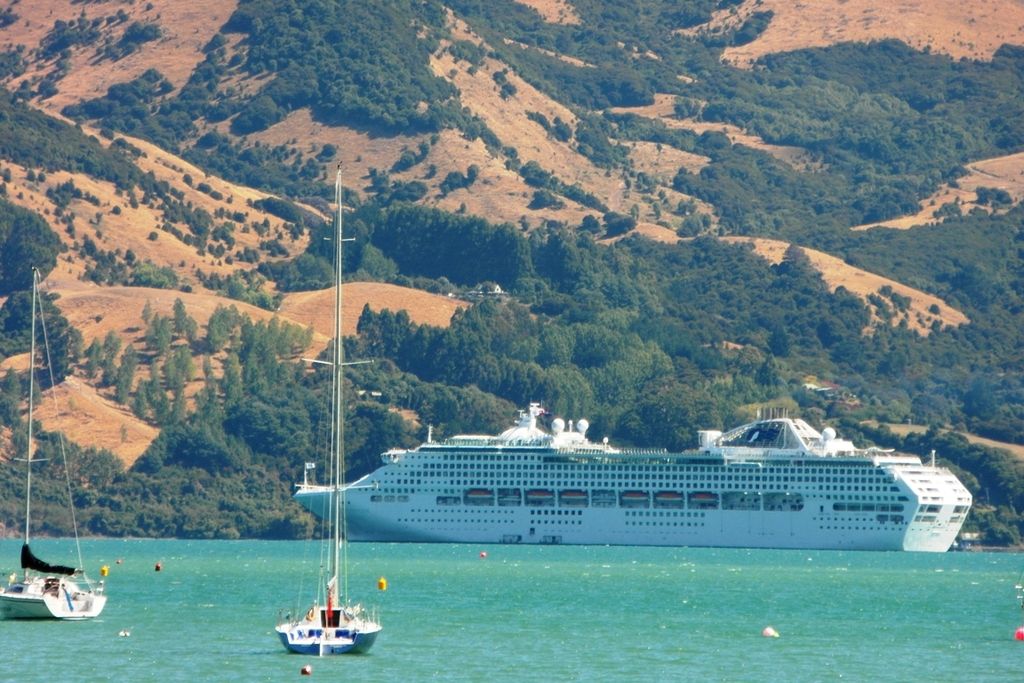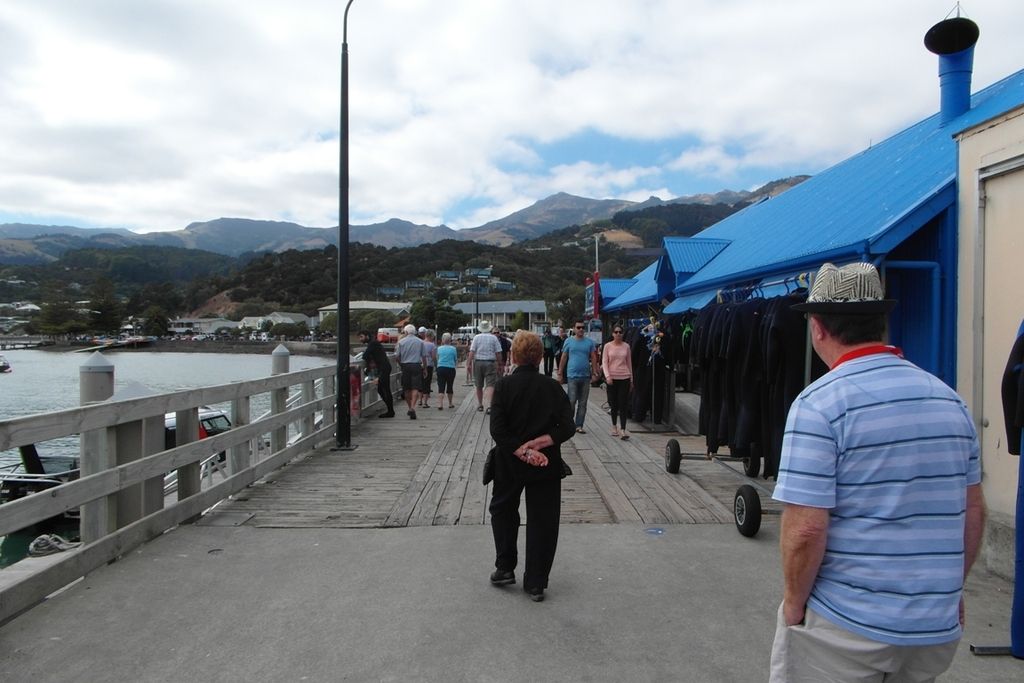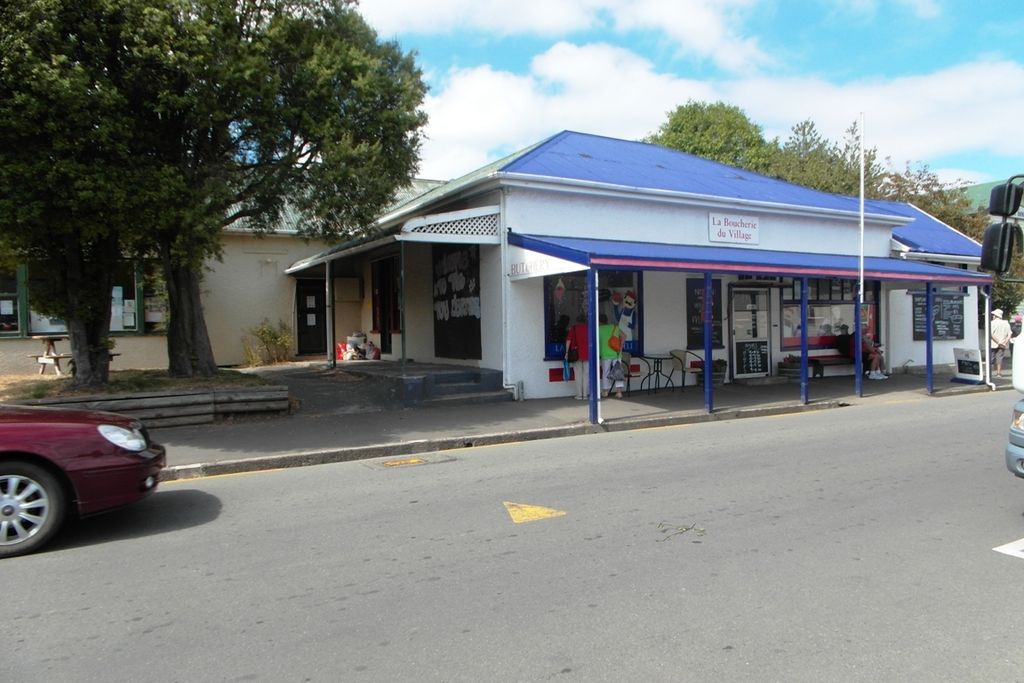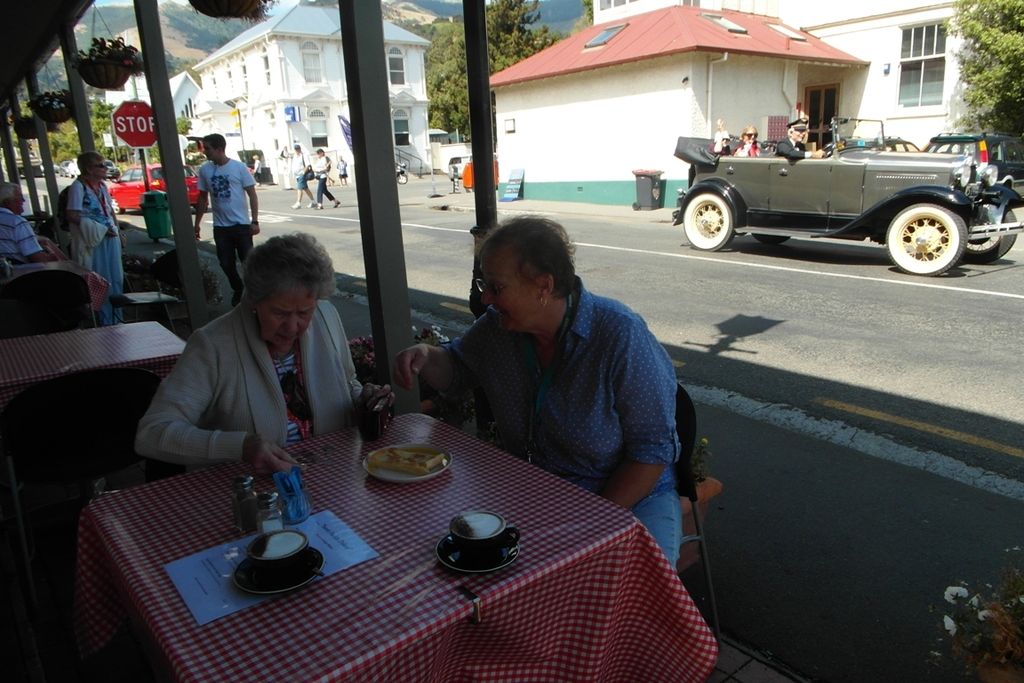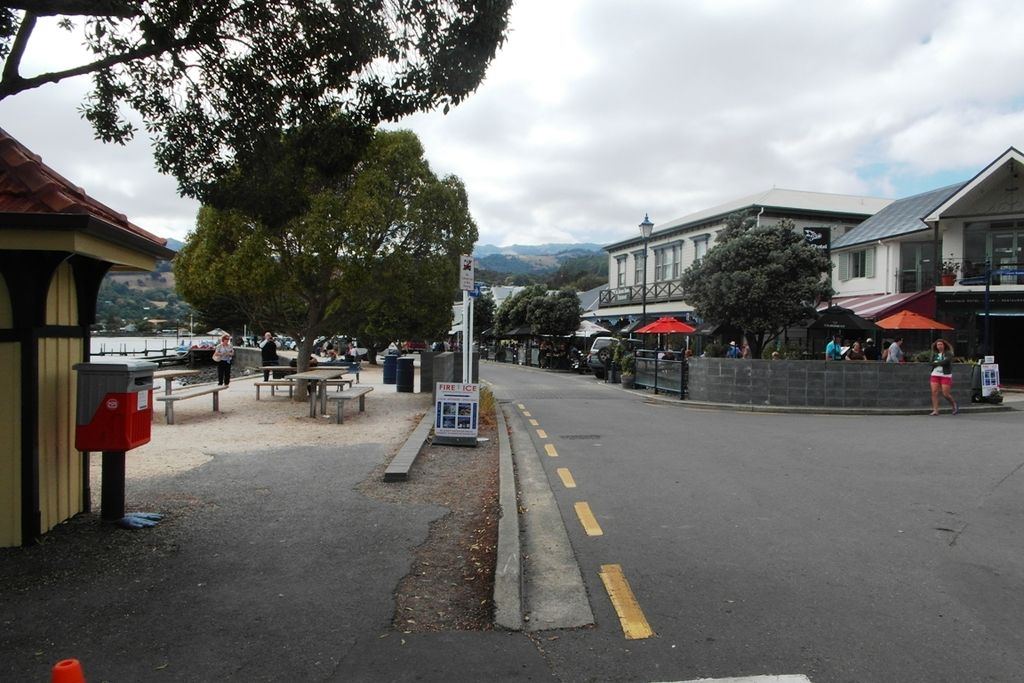 Their war memorial was damaged during the earthquake a few years back (they are not that far from Christchurch). That is why it is wrapped up at the moment, pending funding for repairs. I thought the crocheted poppies were an interesting touch.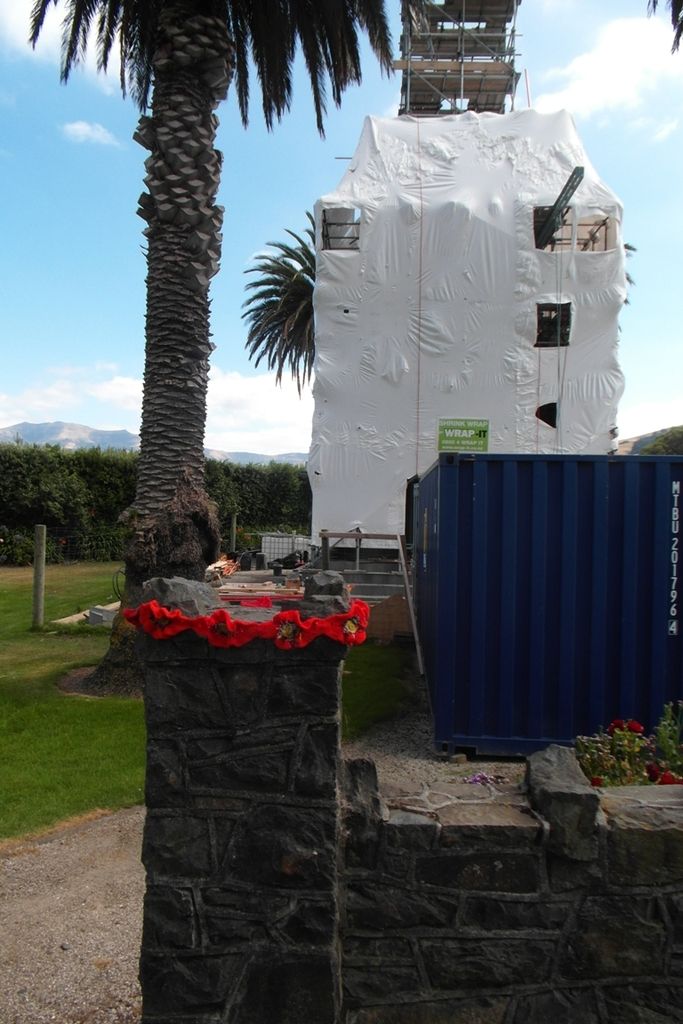 -------------------------------------------------------------------------
And Dunedin.
Interesting train station. We went on a train ride here. Global would have loved it.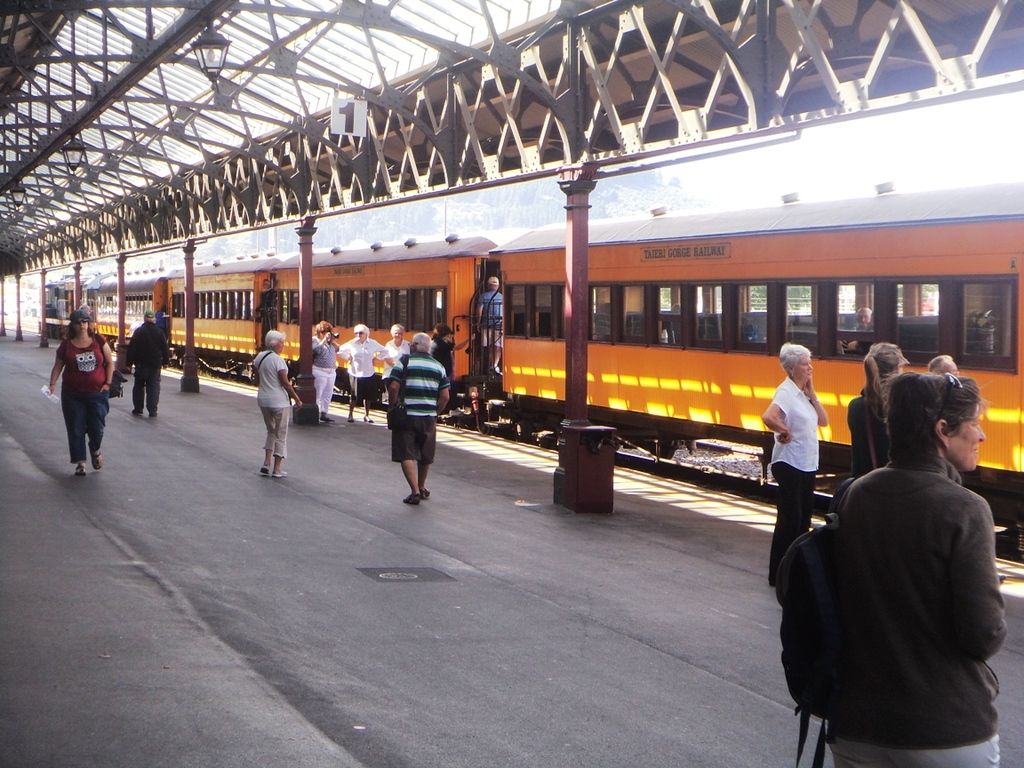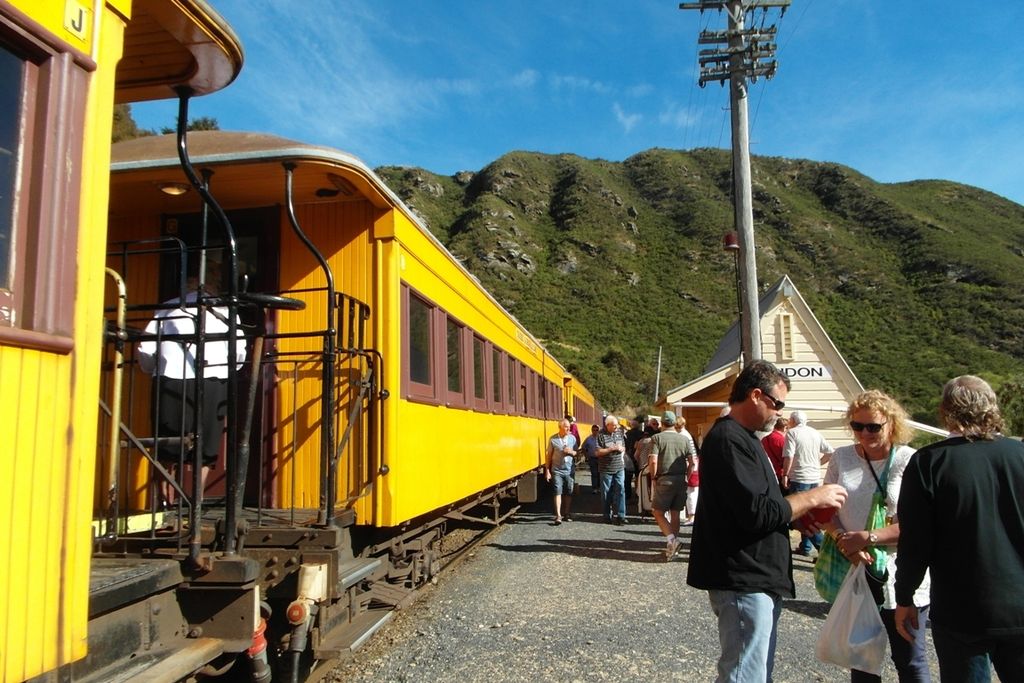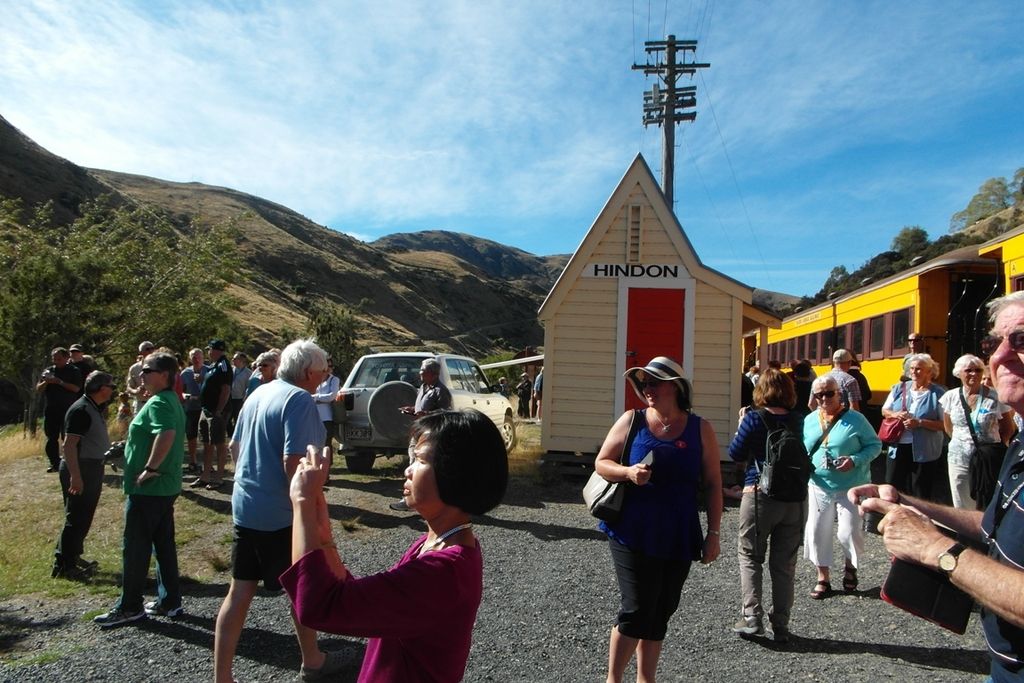 ----------------
Back on board ship.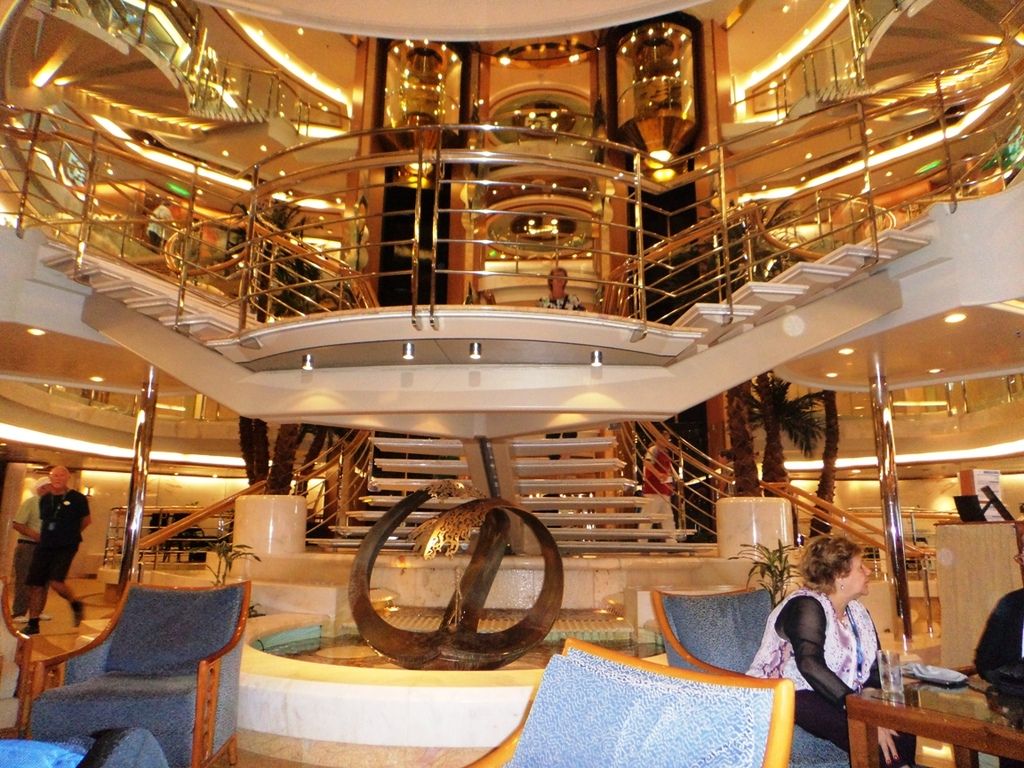 We were meant to go to Fiordland and I was so looking forward to it. But storms closed in on the west coast, we had 6 metre swells and instead we ran for home. Plates bounced off trolleys, everything in the shops got swept onto floors, so in the end they wrapped up the shelves.
And I got sea sick and went MIA for a day or so.
But got back in time for the last couple of nights.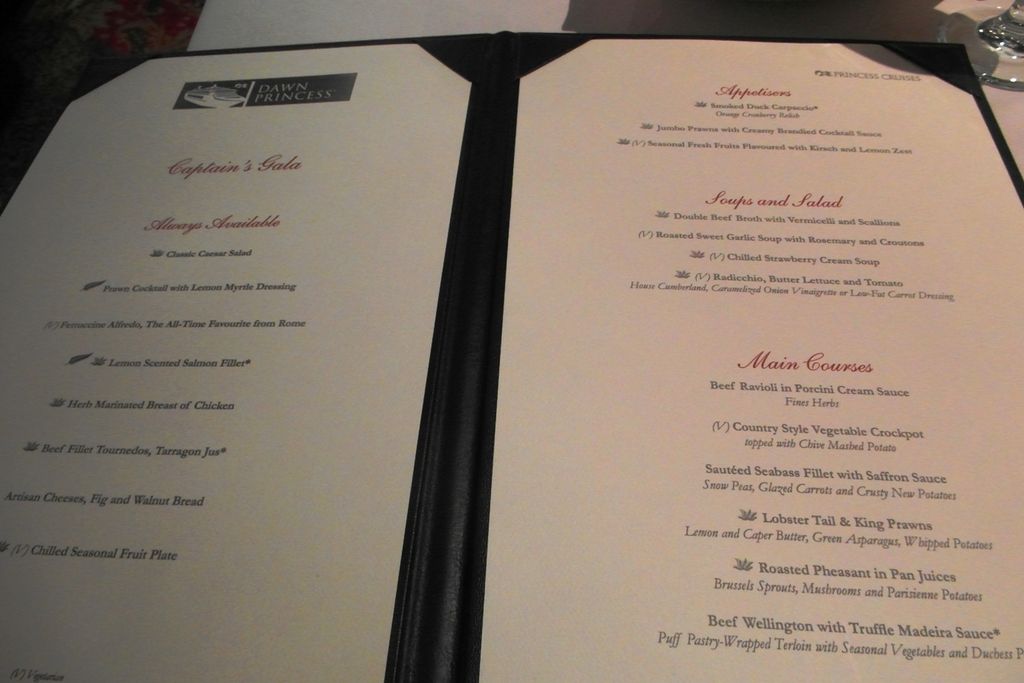 I had the strawberry cream soup & beef wellington.

Then on our final night, they had the grand parade into the dining room. Bombe Alaska. looks impressive, that white stuff tastes foul. No worries, it just means I prefer plain icecream instead & won't ever feel guilty for not cooking some of these things.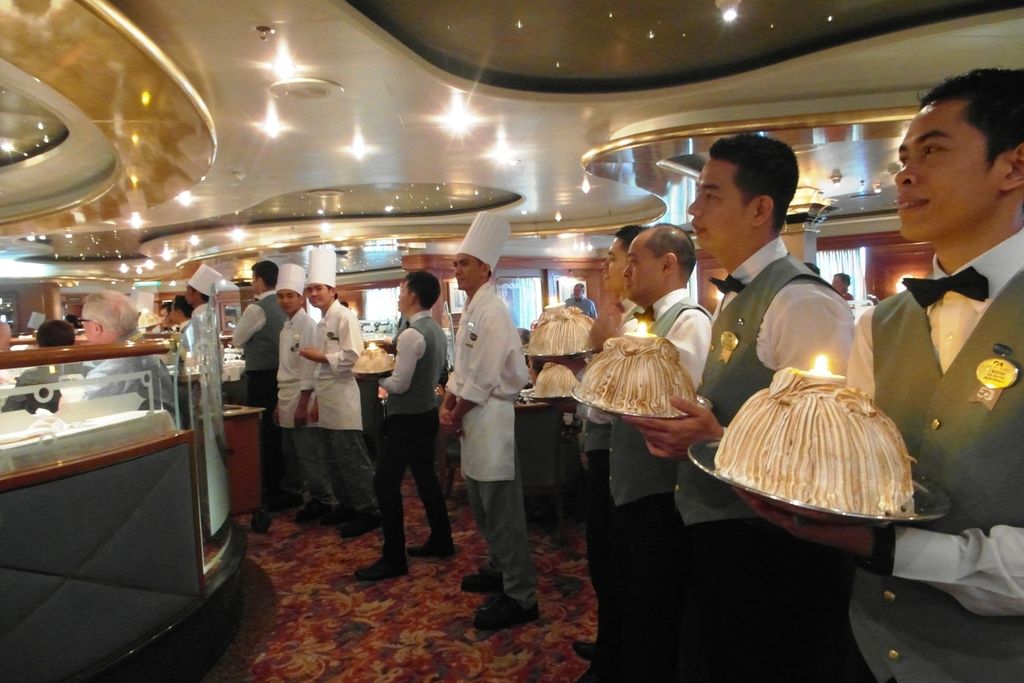 Arriving back home in Melbourne. Looks just as good as any of the other large cities. No place like home.