Howdy, pardners! Arrived home from Las Vegas early this morning and thought you might like to see a few snaps from our day out at Lake Mead and Hoover Dam, just outside Boulder City.
I'm sorry I couldn't bring you scenes from the Grand Canyon and the Skywalk but the weather didn't cooperate, what with 2 days of sandstorms and the tour planes being grounded.

Anyway, here are a few samples. I left them at full size so you get a better idea about scale. Looks good with a full screen.

This is Lake Mead, just East of the Dam. It used to be pristeen but homes have gone up all around it.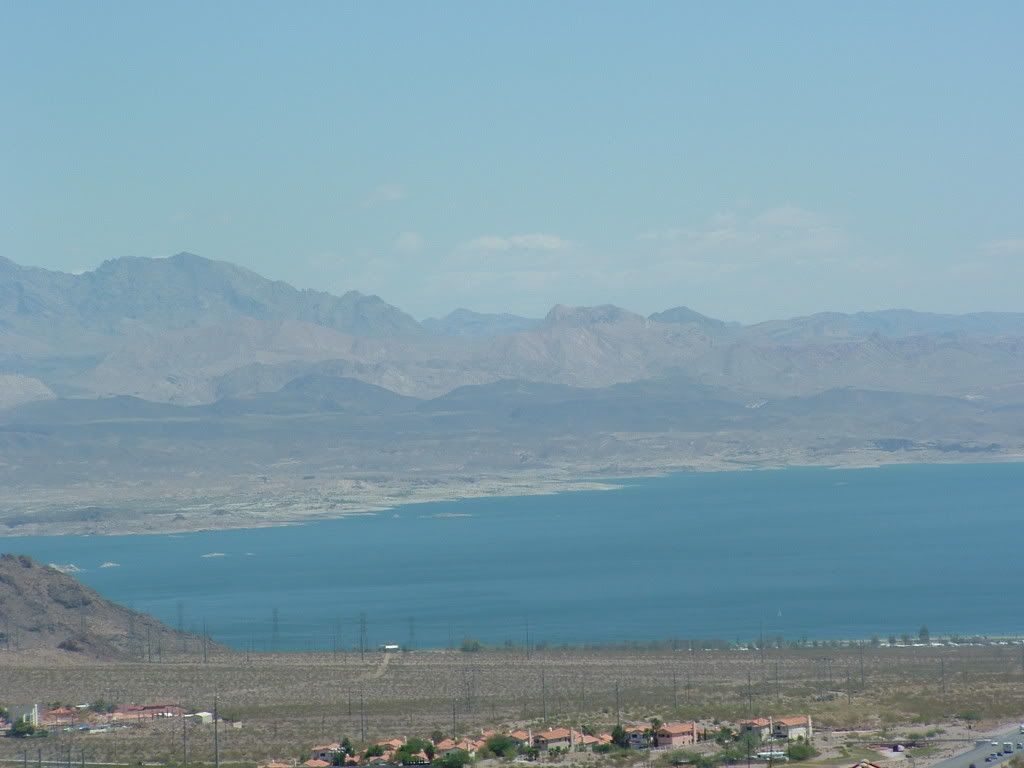 The roadway leading to Hoover Dam. Just follow the power lines.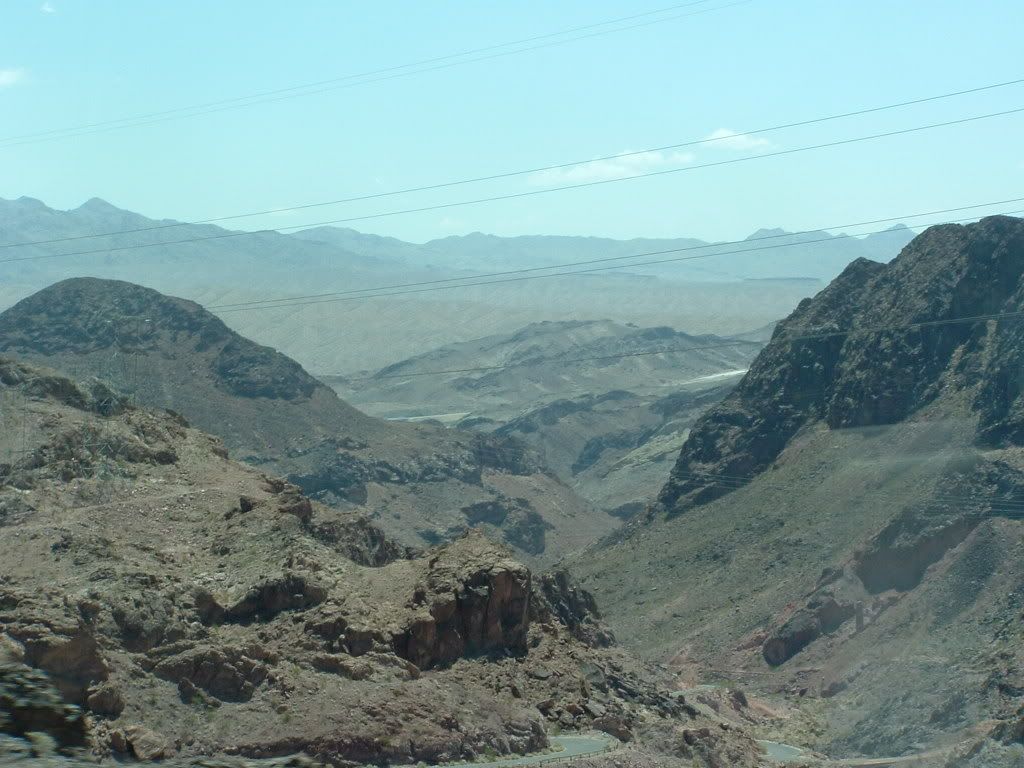 The utility towers fed by the massive turbines inside the Dam. Since 9/11, public tours down into the powerhouse have been halted.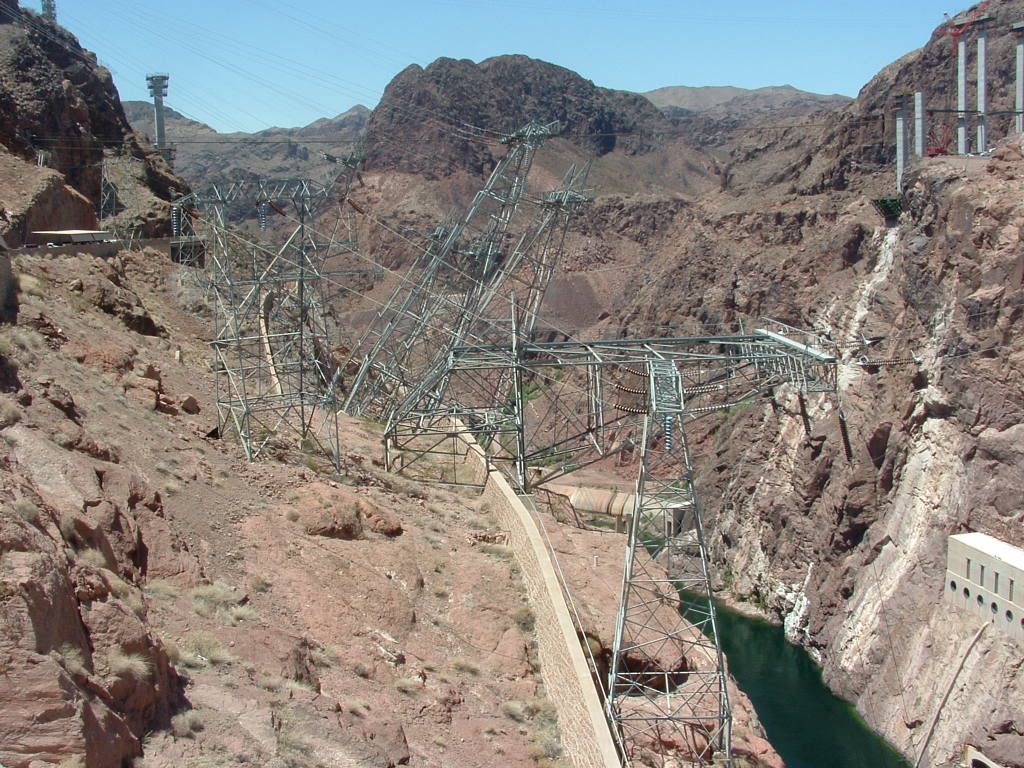 The Lake Mead side - and also the Arizona side - of the Dam. The structure is actually 1/2 in Arizona and 1/2 in Nevada. Notice the declining water levels.
From the Nevada/Colorado River side.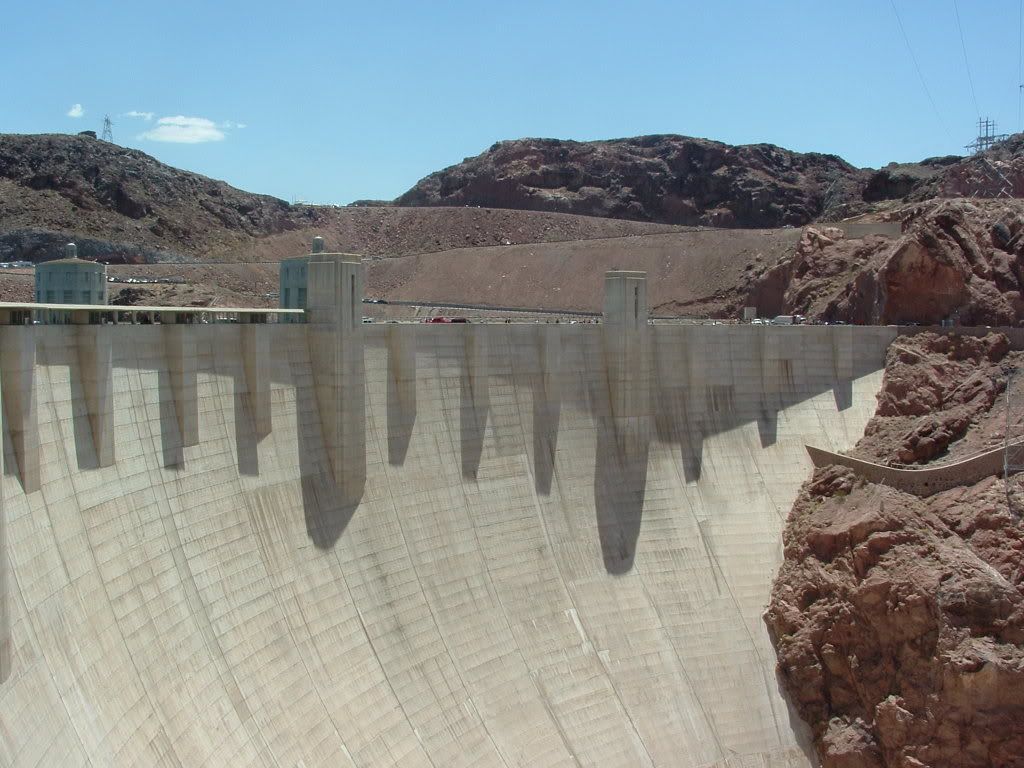 The support pillars going in for the new highway overpass above the Dam. The project was delayed 2 years when construction cranes blew down in high winds.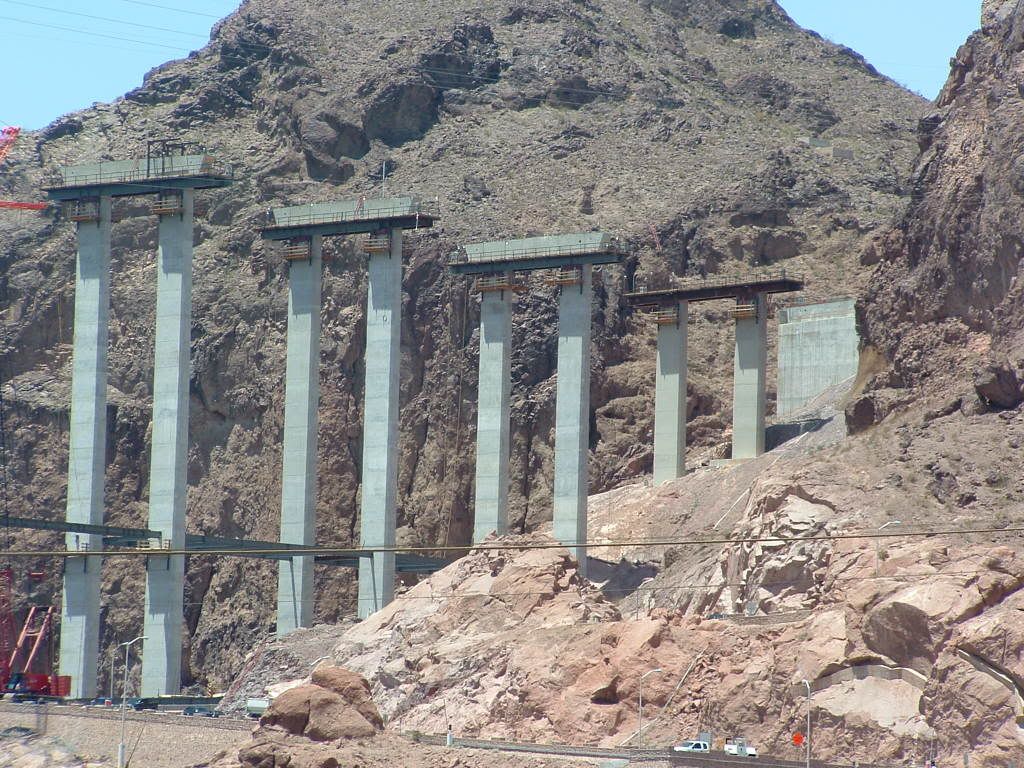 The view into the Dam and the Colorado River.